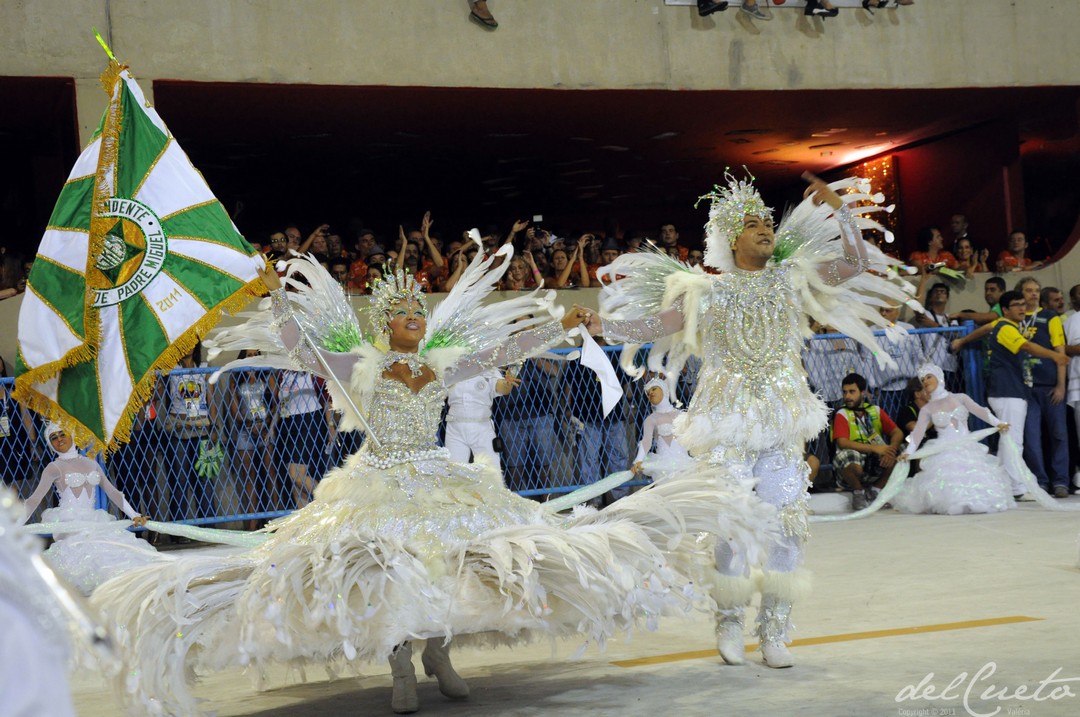 The show lasts 80 minutes and the samba is sung 65 times, approximately, during the presentation packed by 300 drummers that make up the battery. Each school can parade with up to 4,000 components and each has its defined role according to their position in fantasy and carnival parade.
Time parade; 80 minutes
Components: up to 4,000
Drums: 300 percussionists
STRUCTURE OF THE PARADE OF A SCHOOL OF SAMBA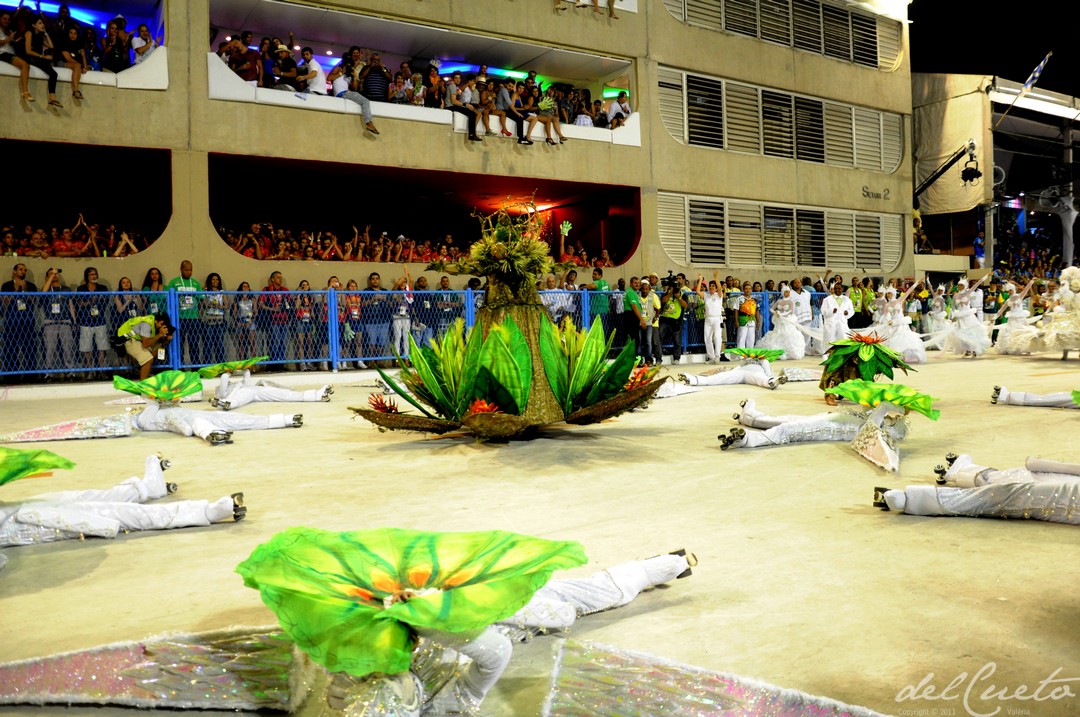 Front Commission: group opens the parade and presents the school with a special choreography.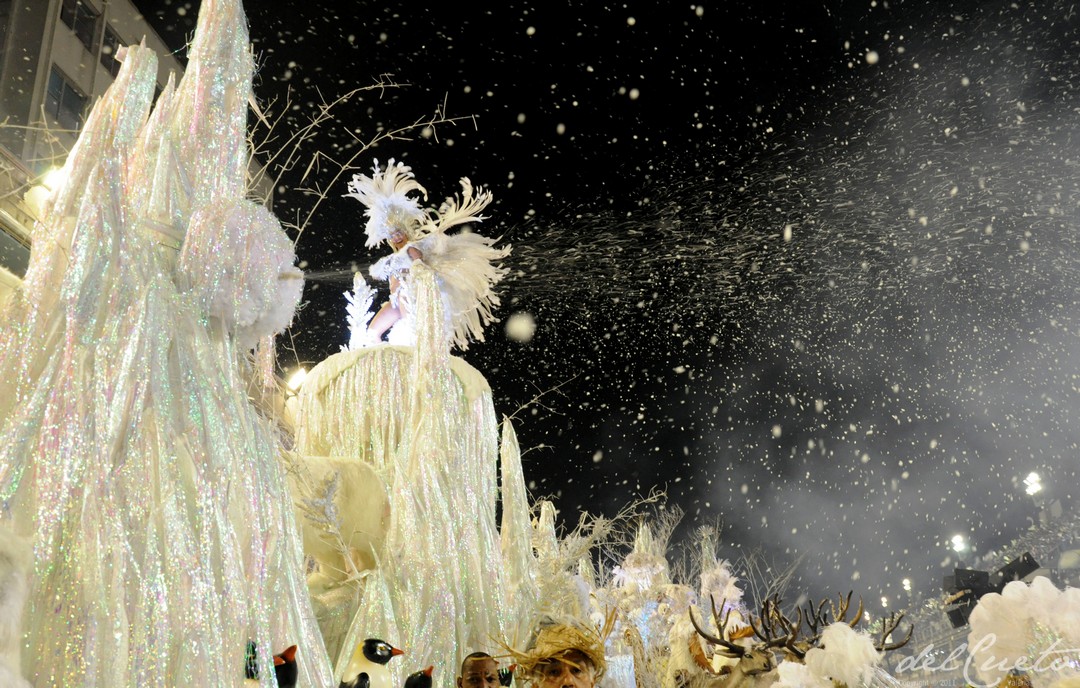 Car opens wings: the first float brings the symbol of the club.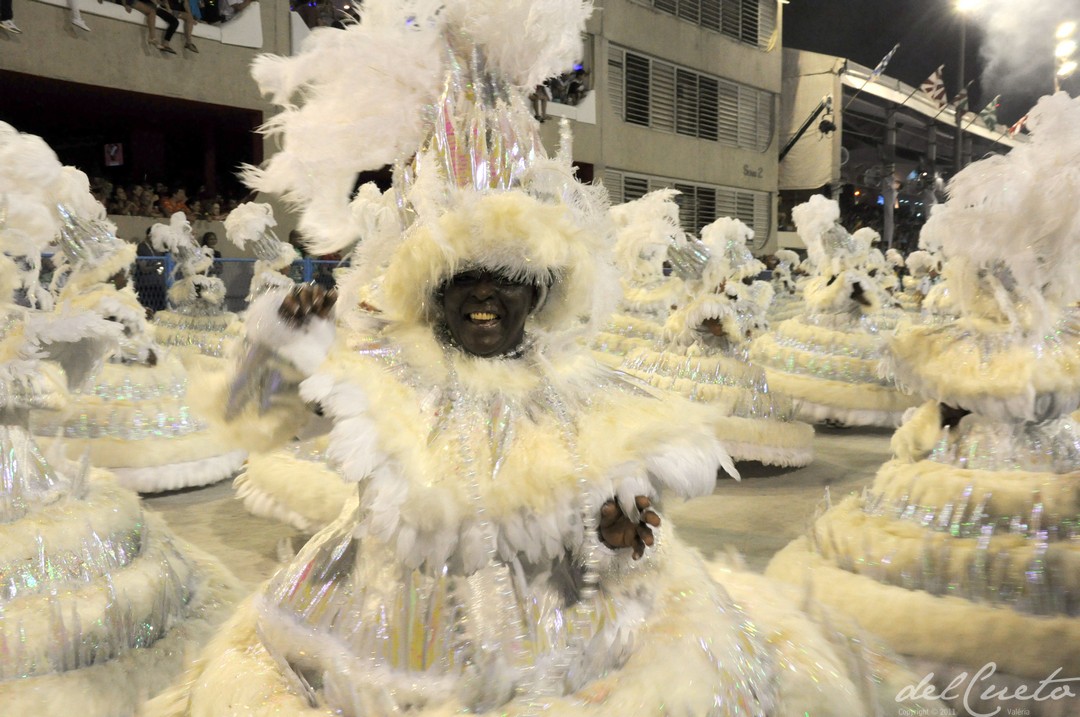 Baianas: are the ladies who represent the more traditional wing of the school.
Porta Bandeira and Mestre Sala: it presents and leads the school hall. He makes the court the lady and protects the flag. They dance a special ballet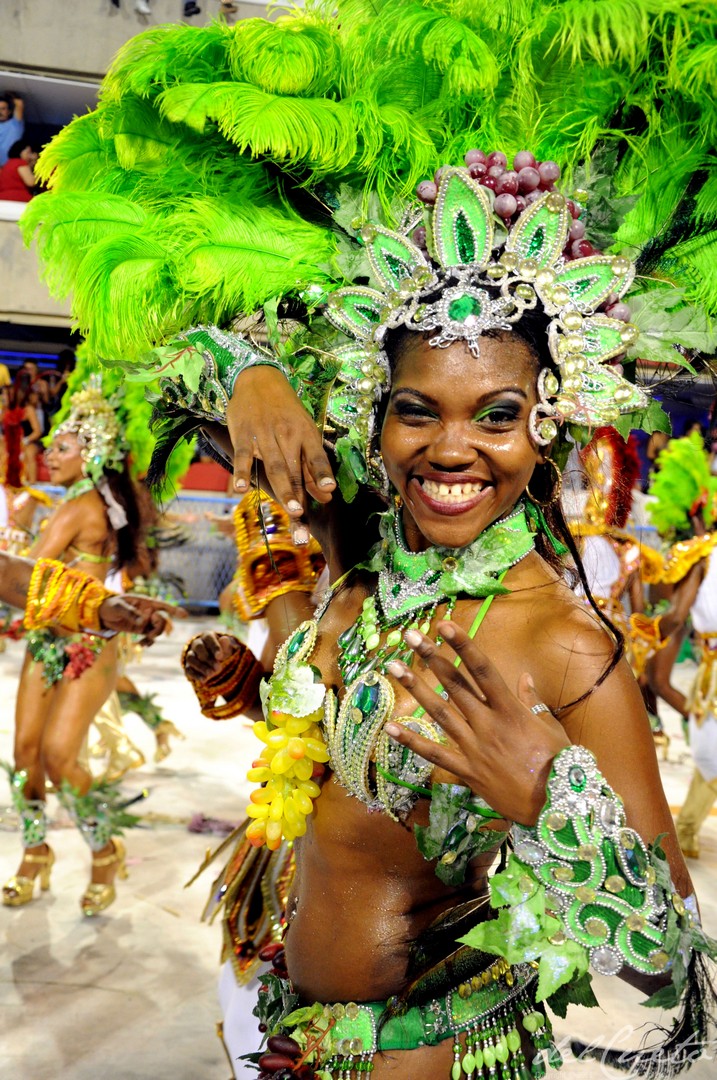 Dancers: They are the best dancers in the art of samba.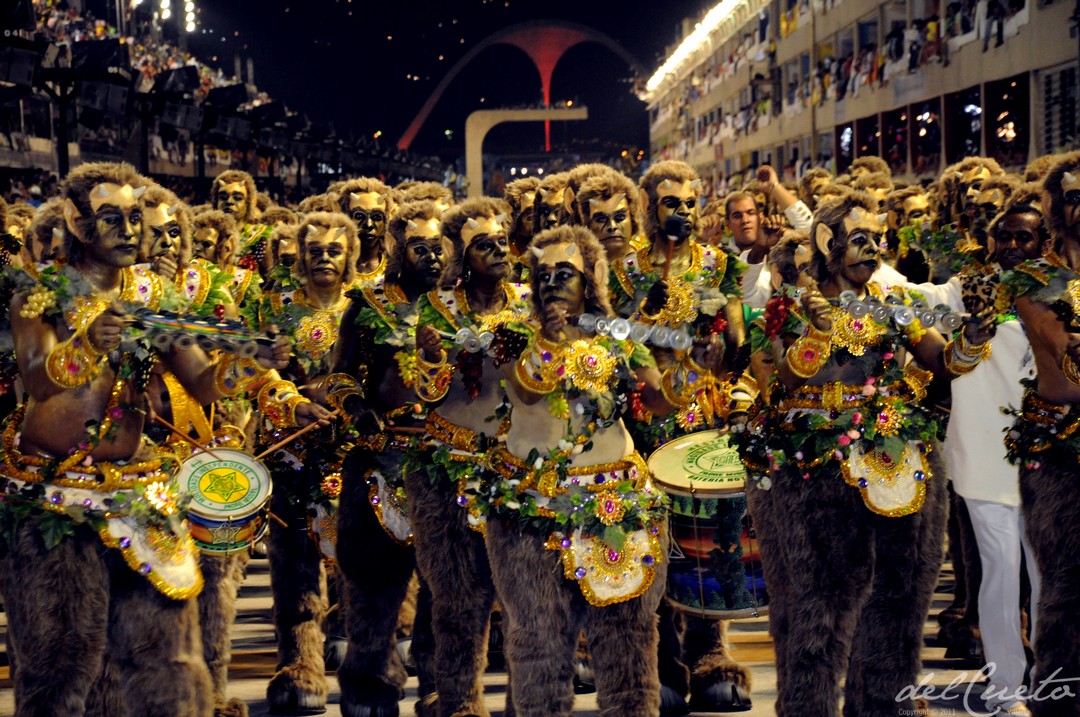 Battery: is the set of your drummers and percussion instruments.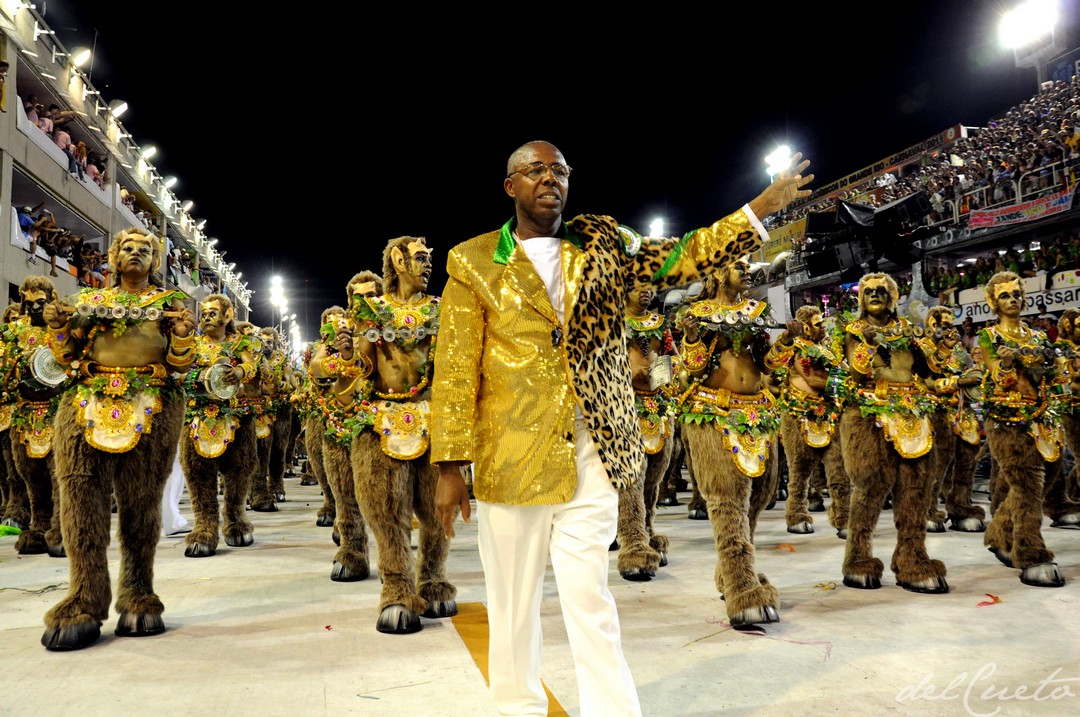 Master Battery: is the conductor that governs the battery.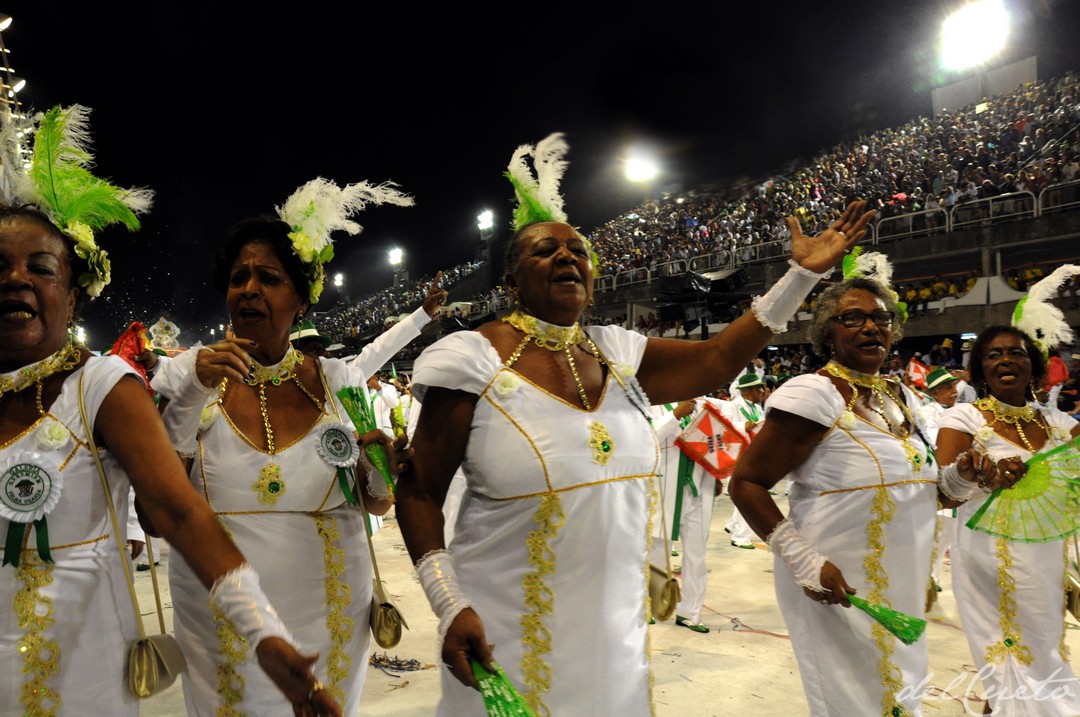 Old Guard: ala older and respected samba community.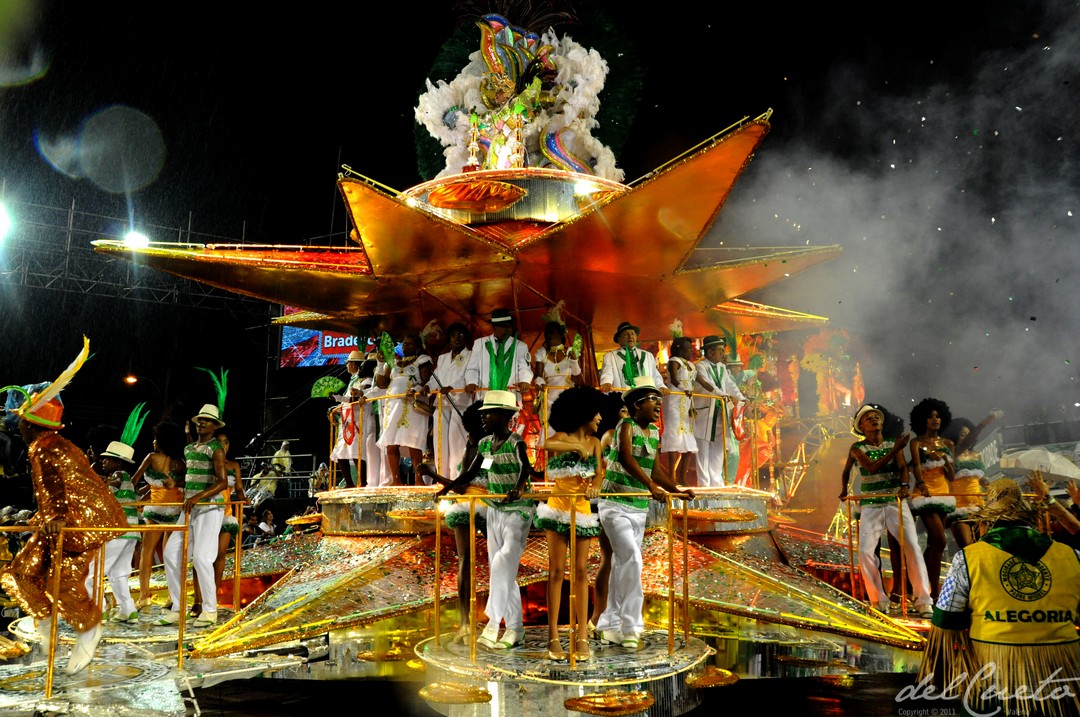 Highlights: represent important figures in the plot. Parade on the ground and in cars.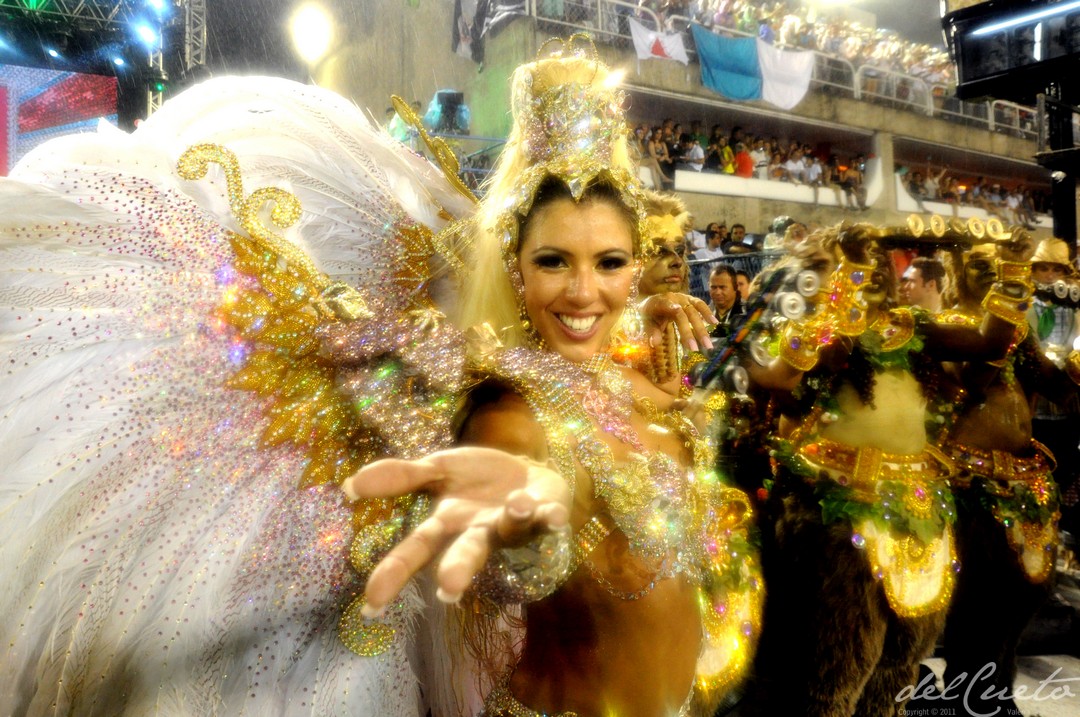 Queens and maids of battery: The Queen is parading in front of the battery, flanked by bridesmaids
OTHER ELEMENTS SCROLLING
Componente
Ala
Ala de passo marcado
Ala dos compositores
Carro de som
Puxadores do samba
Samba enredo
Carro alegórico
Alegoria
Harmonia
Apoio técnico
Empurradores de carros